Thanks for printing! Don't forget to come back to Meriwether & Tharp, LLC for fresh articles!
Information Gathering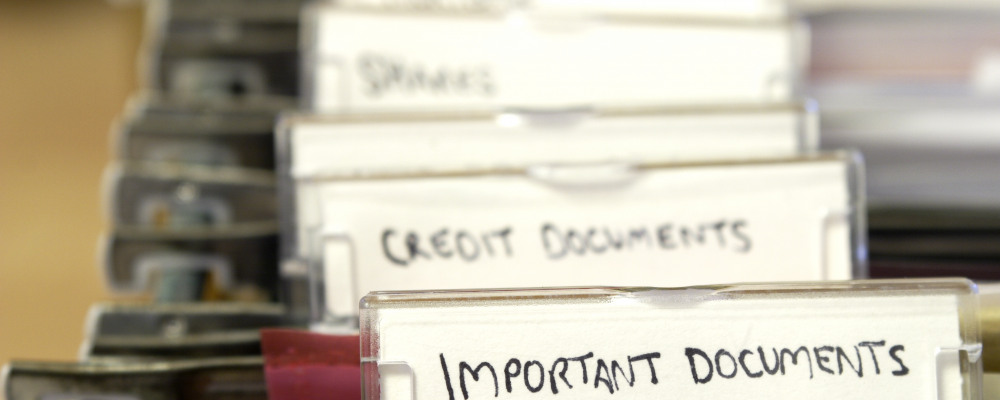 Knowledge is power. A contested divorce can be a long and complex matter. It is helpful to have an understanding of your current financial situation and potential custody issues. The charts below outline a preliminary list of information and documents to gather as soon as possible during the divorce process. Being properly prepared can place you in an advantageous situation when divorce is imminent. In addition, it will assist a qualified divorce attorney in evaluating your case. If the divorce is uncontested, these documents are also necessary to make certain the division of assets and liabilities is accurately addressed.
I. Financial Information and Records

ITEM:

Past three (3) years of tax returns

COLLECTED:

ITEM:

Most recent paystub for self and spouse

COLLECTED:

ITEM:

Most recent statement(s) of all checking accounts - both jointly and individually held

COLLECTED:

ITEM:

Most recent statement(s) for all investment accounts - including but not limited to IRA, 401K, Pension

COLLECTED:

ITEM:

Most recent credit card statement for all accounts - both jointly and individually held

COLLECTED:

ITEM:

Most recent mortgage statements

COLLECTED:

ITEM:

All documents evidencing ownership of real property either - both jointly and individually held

COLLECTED:

ITEM:

List and photograph the contents of any safe deposit box

COLLECTED:

ITEM:

A complete listing of all assets held jointly or separately and notations as to whether any accounts, etc. were acquired prior to the marriage

COLLECTED:

ITEM:

A complete listing of all debts and liabilities held jointly or separately and notations as to which parties are obligated and the primary party currently making payments

COLLECTED:
II. Personal Identification Information

ITEM:

Passport, for yourself and your children

COLLECTED:

ITEM:

Social Security Card, for yourself and your children

COLLECTED:

ITEM:

Driver's License

COLLECTED:

ITEM:

Any other identification cards such as military identification cards and healthcare identification cards

COLLECTED:
III. Information Regarding Your Children

ITEM:

A compilation of school records including but not limited to academic reports and disciplinary records

COLLECTED:

ITEM:

Records of monthly child care expenses

COLLECTED:

ITEM:

Any journals evidencing potential custody issues; i.e. travel calendar, non-exercised visitation if you have already separated, involvement/non-involvement in extracurricular activities.

COLLECTED:

ITEM:

Any and all health and medical records for your children

COLLECTED:
IV. Insurance Policies

ITEM:

Current life insurance policy

COLLECTED:

ITEM:

Current homeowner's insurance policy

COLLECTED:

ITEM:

Current automobile insurance policy

COLLECTED:

ITEM:

Current health insurance policy

COLLECTED:
V. Other Important Information

ITEM:

Latest copy of your Will and/or Trust documents

COLLECTED:

ITEM:

Any criminal records or current suits pending

COLLECTED:

ITEM:

Any reports of domestic abuse or family violence

COLLECTED:

ITEM:

Evidentiary documents related to adultery, abuse or custody issues

COLLECTED:

ITEM:

List of all email and social networking accounts owned by yourself and your spouse

COLLECTED: