Child Support Modifications
How do I Modify Child Support?
Life can be unpredictable and things can change rapidly. In Georgia, you are allowed to modify your child support amount upward or downward depending on the circumstances. Even once a Final Order and Decree of divorce has been entered in a divorce case, certain portions of the final order (including child support) may be changed or modified by the court upon the petition of one or both parties. Most often, after the entry of a Final Order and Decree of Divorce, one or both parties seek to modify the term of child support due to either a change of custody or due to a change in the income or financial circumstances of one or both parents. One common question is "how often can child support be modified"? If your original child support order has never been modified, you may file a modification petition at any time. If your child support has been modified by judge previously, you must wait at least 2 years since a judge signed an order for child support.
What is the Child Support Modification Process?
Filing for a Child Support Modification
First, you must file a petition for child support modification. Both parents have the right to file for a modification of child support. Child support modification actions are not part of the original divorce action. They are filed typically after the divorce has been resolved and they must be filed as a new civil action. A petition for modification of child support must be filed with the Superior Court in the county where the defendant (the party who does not file) resides. Once the petition has been filed. and served onto the defendant, the defendant has thirty days from the date of service to respond to the petition with an answer.
Child Support Modification Petition
A child support modification petition must include several important things or it will be dismissed by the court. In your petition, you must show that a previous final order awarding child support payable in periodic installments exists. You must then show that there was a change in the income or financial status of either former spouse, or in the needs of the minor children. The change must take place between the date the original child support order was entered and the date the petition for modification is filed. Finally, if this isn't the first time either side has requested a modification, then you must show that 2 years have passed since the date of the last petition for modification of child support.
What is a Change in Circumstances?
You must allege and show in the petition that there has been a change in the income or financial status of either former spouse or in the needs of the minor child or children. If you fail to allege and show this change in circumstances in the petition, the court could dismiss your case. A normal "change in income" of the paying parent isn't enough. It must be shown that the paying parent's ability to pay child support has changed. It may also be necessary to show that the paying parent did not intentionally lower their income to pay less support. Once a change in circumstances has been proven, the court will be required to take this new information into account and use the
child support guidelines/worksheet
to determine a new amount of child support.
Agreements on Child Support
Parents in a divorce matter may come to an agreement regarding the terms and amount of child support as long as this agreement falls within Georgia's Child Support Guidelines/Worksheet. However, regardless of what your former spouse/coparent tells you, you should not informally agree to pay more or pay less than the court ordered amount of child support. You won't get any credit for additional payments, and payments below the required amount will leave you open for a contempt lawsuit for failure to pay court ordered child support. Even if both parents agree, you cannot agree to waive or not pay child support. This is because child support is the right of the child involved not the parents.
Change in Custody/Visitation & Child Support
As mentioned above, child support can be modified when there is a change in circumstances. Did you know that if there is no change in circumstances, child support can still be modified if there is a change in custody? If a parent petitions the court for a modification of custody and wins, the court may decided to modify child support as well to reflect the changes in custody. For example, after a change in custody, the court may order child support to be paid to the new custodial parent. What about a change in visitation? The court cannot automatically modify child support ancillary to an action for the modification of visitation rights. If you want to modify child support after a change in visitation, you will have to file a modification of child support petition and allege the proper change in circumstances.
Out of State Child Support Orders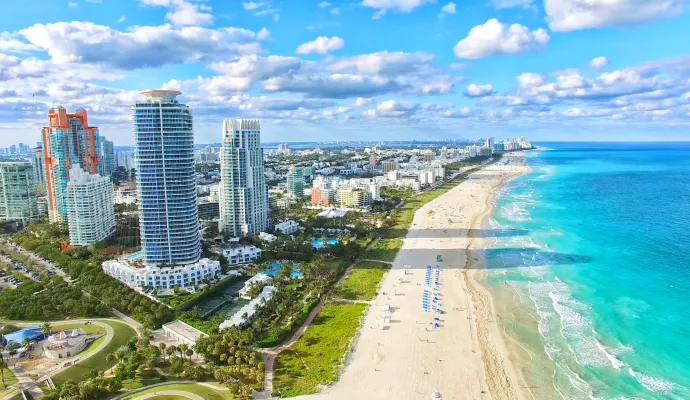 Some parents face the issue of attempting to modify child support orders entered in other states. There are different rules for modification of child support orders entered in other states. An out of state child support order must be "registered" in Georgia. The modification petition and request for registration can be filed at the same time.

Additional Resources
Feel free to read more about related topics. You've got questions, Meriwether & Tharp is here with the answers you need.
Did this article help you?
Thank you, we appreciate your feedback!