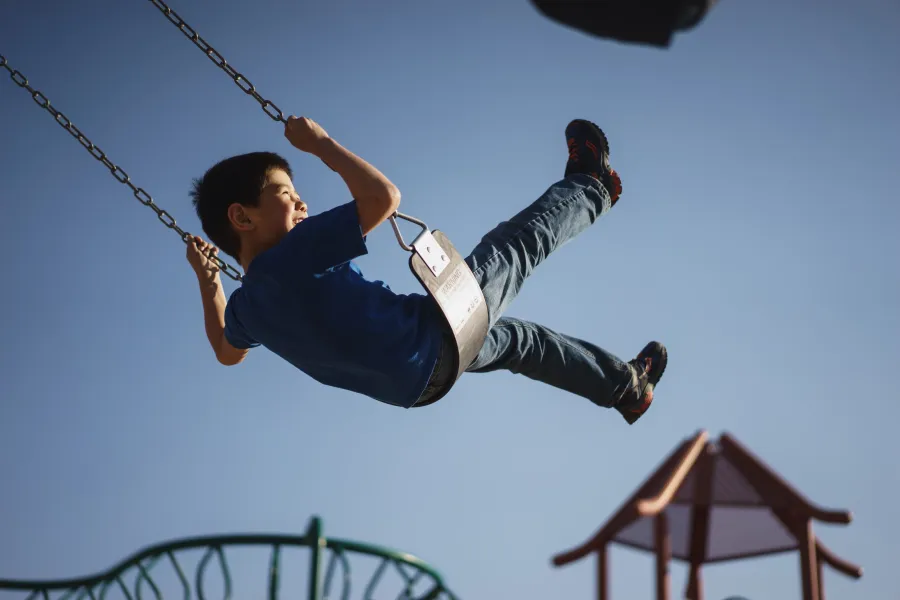 Determining Custody
If the parties can not agree, the court looks to the best interest of the child to determine custody. What is in the best interest of the child, however, is often hotly debated.
In these cases, Georgia law provides a list of specific factors that a judge must consider when determining what will best promote the child's welfare and happiness.
We are Your Source for Child Custody
With a huge library of resources that covers every aspect of child custody from start to finish...
Traditional Visitation ("Standard Visitation")
Under this plan, that traditionally has been used the most for outlining custody, the primary custodian (A) would have most of the parenting time with the minor child(ren). The secondary custodian (B) would have parenting time from Friday after school (or starting at 6 p.m.) until Sunday at 6pm (or Monday morning at school) every other weekend and dinner(s)/overnight visitation during the off week. The choice between pickups and drop-offs at school v. at 6 pm varies based upon the needs of the parties in each case with a preference towards drop offs at school to avoid conflict that may be caused by an in- person exchange.
Extended Traditional
Similar to the traditional visitation plans, this format has an every other weekend approach. The extra day allows for the noncustodial parent (B) to have extended visitation with the child(ren). As in the traditional example, pickups and dropoffs can occur either at school or at a designated time. This hybrid of joint visitation and traditional visitation has been growing in popularity over recent years.
Weekly Exchange (Joint Custody)
This custody arrangement has also been popular. Obviously, it's a week on/week off format that requires extended time away from the other parent. As a result, this format is slightly disfavored as of late.
2/2/5 (also referred to as 2/2/3) (Joint Custody)
This plan is a relatively new version of the weekly exchange schedule and provides for a similar 50/50 joint custody arrangement. This plan, however, breaks the monotony of the weekly exchange schedule and provides its own level of certainty for the child(ren) involved. Since each parent has two designated nights for visitation during the week, it allows a parent to schedule day care and extracurricular activites on a consistent basis that was generally prevented under the week on/week off type of schedule. Additional, this plan provides each parent with alternating full weekends with the child.
Major Catagories of Child Custody Decisions
While most people usually refer to child custody generally as if it was only one thing, the law looks at child custody in a much more nuanced and detailed way. From a high-end point of view, the court divides custody into two independent items:
Physical Custody
How time is divided with a child
The general pattern for who has time with a child.

Summer Visitation

Holiday Visitation
Legal Custody
Who has final say-so regarding decision related to a child
Health Care

Education

Extracurricular Activities

Religion
Parenting Plans
A parenting plan is a document that defines all child custody matters.  Specifically, it is filed with the court and explains the parties' agreement (or the court's order) regarding visitation, legal decision making, transportation and many other topics related to the parties' children.  Because it is what guides the parties on all post-divorce related matters related to their children, we consider it to be the most important child custody document in Georgia...
Did this article help you?
Thank you, we appreciate your feedback!