Thanks for printing! Don't forget to come back to Meriwether & Tharp, LLC for fresh articles!
Common Marriage Issues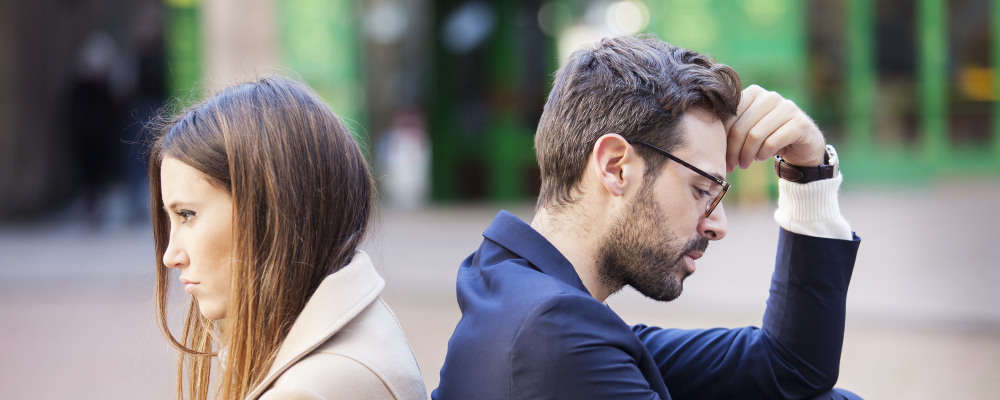 Affairs, financial difficulties, and communication problems – these are the most commonly experienced marital roadblocks.
As a result, many married couples actively work toward addressing these issues in an effort to secure their relationship. But, in addition to communication, financial and infidelity concerns, there are several other relationship roadblocks married couples may face that are often overlooked. Listed below are just a few of the overlooked threats to marriage. If you are recently married, or if you have been married for several years, considering and addressing the threats listed below may help you avoid the calamity that may be caused by leaving these issues unchecked.
Marriage is hard work, often fraught with disagreements, hurt feelings, and misunderstandings. Thus, those who go into marriage expecting marriage to be easy often become disillusioned and frustrated.
Marriage should be based on a foundation of honesty and trust. However, being honest with your spouse and being brutally honest with your spouse are two very different things. Sometimes, when you don't have anything nice to say, it's best to stay silent, because thinking honesty is always the best policy may end up fostering more resentment than it solves.
Many people are keenly aware that marriage does not magically change people. However, some fail to realize this principle also applies more broadly. If your family was not fond of your significant other prior to your wedding (or vice versa), it is very likely this opinion will not change. As a result, believing you can change your family's opinion of your spouse may place a strain on both your marital and familial relationships.
People do not easily change their minds about their desire to have children, professional aspirations, or decisions concerning religious or social affiliations. With this being said, if your spouse told you his or her position regarding an important issue like the ones listed above, believe them. Ignoring what your partner said he wanted before you married with the hope you will change their minds will be unfruitful at best, and as worst it will be the root of several arguments.
Generally, with the exception family abuse issues, what goes on between a married couple should not be shared unless both spouses are comfortable sharing that information. So, failure to discuss and set boundaries on what is shared outside the relationship may lead to marital strife if one spouse continually shares intimate details with others without the other spouse's consent.
Did this article help you?
Thank you, we appreciate your feedback!