How Much Does Divorce Cost on Average?
Data from a 2019 survey commissioned by nolo.com
$11,300
The Average Cost of Legal Fees for a Divorce
$5,000+
6 in 10 people spent more than $5,000 on their divorce
$1,480
On average people spent $1,480 on additional costs (court fees, filing fees, etc.)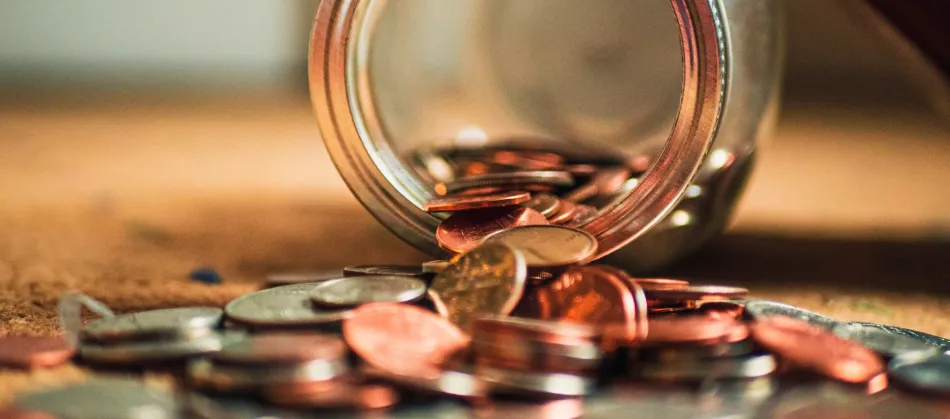 What Can I do to Help Reduce the Cost of My Divorce?
As seen above, the average cost of divorce when you add the average cost of legal fees ($11,300) and the average additional divorce costs ($1,480) is $12,780. The amount that a divorce costs really depends on whether or not your divorce is contested or uncontested. At Meriwether & Tharp, we understand that not everyone can afford steep divorce costs. As a result, we have developed several affordable divorce packages that could save you money.
For uncontested divorces, we offer 2 packages starting at $99. What about contested divorces? Contested divorces are typically much more expensive. Nevertheless, at Meriwether & Tharp we give you several pricing options with varying initial payments so you can pick an option that works for your budget. For specific tips on how to save money on your divorce please read below.
Ways to Save Money on a Divorce
Uncontested Divorce is Typically Less Expensive
If you can keep your divorce uncontested, you could save a lot of money when compared to the costs of a typical contested divorce. How do I know if my divorce is uncontested? If you and your spouse agree on how to resolve every issue pertaining to child custody, child support, alimony and asset/property/debt division, then you have an uncontested divorce. Remember general agreement on these issues is not enough - you must agree specifically on how these issues will be resolved in your divorce. If you have an uncontested divorce, you qualify for one of our online divorce packages.
Our Online Divorce Forms Package starts at $99 and includes all necessary divorce forms. It also includes detailed easy to understand explanations for each form, the M&T Negotiation Guide which is a detailed guide that will help you negotiate & settle all issues in your divorce, the Georgia Divorce Guide Book, and the M&T How to File Guide. What if you'd like M&T to draft and file your divorce forms for you so that you can streamline the process? For $1,749, you can upgrade to our M&T Assisted Package. In the M&T Assisted Package, M&T will draft and file your divorce forms for you. Additionally, you will get up to 3 hours of additional support from an experienced M&T divorce lawyer.

What if I have a Contested Divorce?
What is a contested divorce? A contested divorce is where you and your spouse do not agree on the specifics of how child custody, child support, alimony and asset/property/debt division will be resolved. Even if you merely disagree on only one of these issues, the divorce will be contested. Contested divorces are almost always more expensive because they require significantly more time to resolve the issues of the divorce. Most contested divorces settle, but a few will likely have to go to trial in front a judge. What should you do if you have a contested divorce? Frustratingly, many lawyers won't give you exact pricing on a contested divorce since they don't know how long the case will take to settle.
At Meriwether & Tharp, we believe there's a better way. We developed 4 contested divorce options that vary by price point and attorney experience level. You can choose the package that best meets your divorce needs by considering the price point and attorney experience level. Our contested divorce packages start with an initial payment of $2,500.
I Can't Afford a Divorce Attorney
If you can't afford a divorce attorney, you will likely have to look for more cost-effective DIY online divorce options. Meriwether & Tharp's Online Divorce Forms Package is perfect for those that cannot afford the hefty cost of traditional divorce representation. At just $99, you will save about $12,000+ when compared to the average costs of divorce detailed above. Our Online Divorce Forms Package comes with everything you need to do your own divorce from start to finish. What truly distinguishes this package from others is the inclusion of our detailed guides, specifically our M&T Negotiation Guide. Divorce is more than just filling out forms and filing them. You must know how to negotiate the terms of your divorce settlement before you can finalize your divorce. Many people hire a lawyer solely for the purpose of negotiating the terms of their divorce. With the M&T Negotiation Guide, you can negotiate all aspects of your divorce by yourself without a lawyer.

Choose Your Divorce Attorney Wisely
Hiring a divorce lawyer can be tricky. You need to make sure the divorce lawyer you are considering is a good fit for you and your case. You will be expected to work with this individual for the duration of your divorce so it's best to choose wisely. Do not be afraid to interview your lawyer during your consultation. Many lawyers offer free phone consultations. During this time, be sure to present the lawyer with your goals and ask what strategy they will use to achieve them. Make sure to ask about the lawyer's pricing structure so you know what to expect upfront. Click here for more tips on how to choose the right divorce lawyer for you.

Have a Clear Written Fee Agreement
It is important to obtain a written fee agreement which makes clear the terms of the representation, including whether any retainer is refundable, how often you will receive statements, and the hourly rates of the attorneys and staff that will be working on your matter. You should obtain and keep a copy of this fee agreement and refer to it in the event you have any questions concerning your attorney's bills.

Remember: Time is Money
Lawyers bill for their time. The more time your lawyer invests in your case, the higher your legal fees will be. It is important to discuss what your attorney does and does not charge for. Clarify with your attorney regarding what he or she bills so you do not unknowingly request services you would not like to be billed for.

Use Time with Your Attorney Wisely

Most attorneys who bill hourly for their time do so in blocks of six-minute increments. As soon as your attorney begins work on your case, he or she will record the time spent on your case and charge you accordingly. To avoid the accumulation of unnecessary fees, plan ahead before speaking with your attorney.

Be Prepared
You should communicate with your attorney anytime you need legal advice on your case, but you should prepare in advance for meetings with your attorney. Try taking a few minutes prior to each meeting to make a list of questions or issues you wish to discuss and limit your conversation to these points. Preparing an agenda will take less of your attorney's billable time, will direct your attorney's attention to the specific issues you would like addressed, and will allow you to resolve more items at the meeting.

Your Divorce Lawyer is Not Your Therapist
Divorces are extremely emotional. While it is important to ensure your attorney understands your side of the situation, do not get into the habit of calling often. Remember, each time you contact your lawyer the clock is ticking, and you are being billed by the hour.

Do Not Use Your Attorney to Negotiate a Division of Personal Items
If possible, you should try to resolve issues concerning the division of personal property with your spouse without the intervention of your attorney(s). Discuss with your spouse how the items will be divided and prepare a written list detailing who shall retain each item of personal property.
Follow The Plan
You and your attorney should agree on a course of action, plan, or strategy in your case. Do not change direction or take an action which does not align with the case strategy without first discussing with your attorney how a change may be implemented. Miscommunication with your attorney is bound to result in unnecessary and costly steps.

Be Responsive
Always read any correspondence sent to you by your attorney and respond if necessary. Attorneys typically forward copies of court notices, legal documents and other communication to their clients for review and approval before taking action. Should you fail to respond in a timely manner, this could cause delay in your case or additional legal fees by having to follow up on correspondence. Being organized and remaining actively involved in your case could significantly reduce your legal fees. Although you may not understand each document you receive from your attorney, it is important to review each piece of information and to contact your lawyer with questions.

Attempt to Settle out of Court
If you are seeking to save money during your divorce, you and your attorney should plan a case strategy to reach a reasonable settlement as quickly as possible. However, if the other side cannot be convinced to settle the case, it is imperative that your lawyer be skillful and confident enough to effectively try your case.

Providing Documents & Gathering Information
During your case, you may be asked to provide documents, answer interrogatory questions, or complete other court related forms. When completing these tasks, it is important you understand what information is being requested and to follow instructions in completing any forms. Do not hold back information. Assume that any information requested is necessary, unless you are informed otherwise by your lawyer. If you provide disorganized or incomplete information, your attorney may spend hours sorting through paperwork, resulting in additional costs to you. Providing your attorney with complete, organized responses to any requests will not only save your attorney time, but it will also save you money.
E-Mail May be Your Best Friend
Although e-mail may seem like an inefficient and often slow means of communication, if possible, use e-mail for correspondence with your attorney instead of calling.

Focus on The Issues
Listen to your lawyer and focus on the legal issues of your case. Too often, costs of divorce are driven up by emotional issues which do not relate to the real legal issues of the case. Remember, items are replaceable and fighting over items of personal property is often not worth the extra expense in attorney's fees.

Cheating Does Not Pay
Do not attempt to hide assets from your spouse. This will only delay the case, but will likely result in higher legal fees, and could result in court-imposed sanctions. Be honest and forthcoming with the court and your attorney. Your attorney cannot adequately represent you without all the facts.

M&T Divorce Options & Pricing
Online Divorce Options for Uncontested Divorces

(Note: Our uncontested divorce packages serve the entire state of Georgia)
Offers custom forms and detailed explanations


Includes the M&T Negotiation Guide for negotiating all aspects of your divorce


Includes M&T's Georgia Divorce Guide Book


Includes M&T's How to File Guide
M&T will draft and file your forms for you.

Includes the M&T Negotiation Guide for negotiating all aspects of your divorce

Includes M&T's Georgia Divorce Guide Book

Offers 3 hours of coaching & review by an experienced divorce lawyer
Additional Resources
With a huge library of resources which cover every aspect of divorce from start to finish. You've got questions, Meriwether & Tharp is here with the answers you need.
Did this article help you?
Thank you, we appreciate your feedback!