Thanks for printing! Don't forget to come back to Meriwether & Tharp, LLC for fresh articles!
Costs of Divorce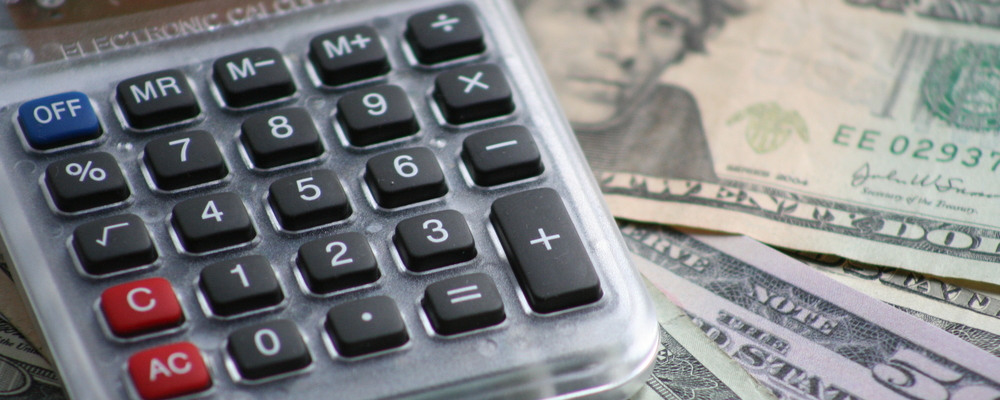 Although there are not many things that ex-spouses can agree on, there is one fact that most, if not all, former spouses do agree on: The divorce process can be expensive.
From many years of practical experience, one of the most common questions people ask their attorney is, "how much is this divorce going to cost?" Although different attorneys will approach this answer in many different ways, for any contested divorce, the honest answer is very difficult to determine the total costs of divorce up front.
The reason why an attorney cannot provide an accurate estimate up front is many factors contribute to the legal costs and fees associated with a divorce case are outside you or your attorney's control and sometimes arise unexpectedly. For example, the litigation plan may call for more depositions and discovery than normal. Some parties may need to hire private investigators and/or forensic accountants to help look for hidden assets to ensure full dissclosure and divison of assets. Sometimes custody disputes rise to such a level that both parties feel the need to bring in additional experts to help their case. The reasons go on and on.
Although providing an accurate estimate of all costs up front is not possible, anyone considering divorce should be familiar with the typical costs associated with a contested divorce.
Typical Costs Associated with a Contested Divorce
Attorney's Fees
One of the very first steps to be made in the divorce process is contacting and retaining a qualified divorce attorney. Divorce attorneys come with differing levels of experience and different areas of expertise. As a result, there is no standard fee amount or fee arrangement amongst divorce attorneys. The fee charged by any particular attorney would also be influenced by the type of matter and the complexity of the issues in involved…(continue reading).
Court Costs
A filing fee must be paid to the Clerk of Superior Court of the county in which the divorce case is initiated. Each county can set its own filing fee, within certain limits. Currently, the average filing fee in metro Atlanta ranges from $200.00 to $221.00. Below you will find a list of the filing fees charged by the Clerk of Court in some of the metro Atlanta counties as of April 2016:
| | |
| --- | --- |
| County | Divorce Filing Fee |
| Fulton | $221.00 |
| DeKalb | $210.00 |
| Cobb | $221.00 |
| Gwinnett | $206.00 |
| Cherokee | $210.00 |
| Forsyth | $212.00 |
| Hall | $210.00 |
| Clayton | $212.00 |
Please contact the Clerk of Court for your county to get the most up to date pricing as it is subject to change.
Service Fees
Service fees vary based upon whether you have the sheriff serve a complaint (with a current cost of approximately $50), a private process server, or are required to provide legal notice through publication in a legal newspaper. These fees can range greatly from $50 to several hundred dollars (and on some rare occasions even higher if service of process is difficult because your spouse is avoiding service, etc.). To learn more, please see our articles on service of process.
Parenting Seminar
If you have minor children, most counties require both parents to attend a mandatory seminar regarding the impact of divorce on children. In most areas, the cost of this seminar is around $50.00. For more information concerning the mandatory parenting seminar in your county, see our article entitled "Parenting Seminar."
Court Reporter Fees
If a case goes to a deposition, hearing, or final trial, court reporter fees may apply in addition to attorney's fees, as well as fees associated with subpoenas and witness fees. Court reporter's fees can be especially confusing to people not familiar with the legal system because you pay for a court reporters time just to "take down" what is being said and then you pay an additional (usually a per page fee) for the transcript of what was said if you need to order the transcript. These costs obviously vary based upon the length of time spent by the court reporter (both taking down what was said and the length of the actual transcript) and can range greatly from a few hundred dollars for a takedown only at a short hearing to in excess of a thousand dollars for ordering a transcript of an all-day deposition.
Additional Fees
In addition to your attorney's fees, you may be required to pay costs that are incurred by your lawyer that are associated with your case. In addition to the fees referenced above, these costs may include, for example: copying, mileage and travel expenses, postage, and parking fees. Attorneys often vary on how they handle these types of expenses, so be sure to ask what the policy is for attorneys you are comparing.
Mediators and alternative dispute resolution
Depending upon the county your action is filed in, you may be required to attend mandatory mediation in a case. While this process is discussed more in our section "alternatives to trial," you should be aware that the mediators fees are in addition to your attorney fees and fees vary greatly and can range from $200-400 an hour. Fees for the mediator are usually equally split by the parties and often most mediation sessions take at least four to six hours. In some cases multiple sessions maybe necessary to resolve matters related to your case.
Experts
The need for experts in your divorce matter depends greatly on the issues of your case. You may also be required to pay costs related to any necessary experts consulted during your case. Experts may be used to provide testimony concerning child psychology, mental and physical abuse, valuations of businesses or personal property, appraisals of real estate, and/or forensic accounting reports. Additionally, independent custody evaluators may be hired to perform a custody study or vocational experts may be necessary to determine what financial support is necessary and what a party is capable of earning.
Finally, if misconduct on the part of the other spouse is suspected, private investigators may also be consulted to aid the attorney in discovering potentially useful information. You should consult with your lawyer regarding the potential need for experts and expert testimony in your case and ask your attorney to provide you with a rough estimate of the costs, if possible.
Remember, keep the end game in mind. The more you spend on obtaining the divorce, the less you have left for your post-divorce life expenses...(continue reading).
Lowering Costs of Divorce: Uncontested Divorce
Although it is true that contested divorce actions can become costly for both parties involved, there are certain steps that may be taken to lower the costs of Georgia divorce. One of those steps or alternatives is uncontested divorce ... (continue reading)